Sally starts paint stores to serve the Richmond, Virginia, and Washington, DC areas.
As if just c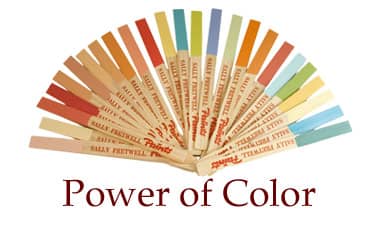 onsulting in color for clients was not enough, Sally realized the need to develop her own line of paints and paint colors to better serve her clients.  It was an enormous task to start two separate paint stores with her own paint lines serving the Washington, DC and Richmond, Virginia areas out to 100 mile radius. Sally's colors were so widely accepted that over 20 stores in these two metropolitan areas also carried Sally's paints and ultimately her paints were delivered to clients all across the country.
The years of her service and knowledge in colors, formulas, development, delivery, application, and consultation combined with the experience of starting her own private label paint lines and her own stores is testimony to the depth in her fields.
Let's look briefly at just a few of Sally's achievements in her paint store proprietorship:
Sally spent thousands of hours creating hundreds of custom colors with her own names and formulas for her paint lines. 
She developed her own paint lines and custom "NO VOC" paints and PPG outdoor products.
Sally opened and operated Paint and Design facilities within her paint stores and additionally in conjunction with the satellite stores, which carried her products.
She consulted with clients on color, design, and space for kitchens, bathrooms, sun rooms, medical offices, hospitals, patios, driveways, homes and industry.
She wrote for "Paint Magazine" several Home Magazines and provided and large resource center for clients and painters alike.
Let Sally's many years of experience and vast knowledge work for you on your projects.  Feel free to call or email Sally today.