We have designed over 400 different paint colors for our clients. Different Bases, Tints, and Great Actual Painted Canvases to illustrate!
It takes a truck just to to carry all of specially painted canvas colors.  Nothing like seeing a couple of coats of the real thing on a large sample! NOT an "inked" piece of paper from a "Fan Deck" or a paint sample from a paint store or a "Box" store.  Inked samples are "NOT" the same thing as 2 coats of the real paint!
Created for "Dana ".  One of our clients!
We are constantly working with new paints and we see the huge differences in the paint bases and the tints almost daily.  This becomes a real concern of ours as we try to stay updated with the products we recommend.  Do not fool yourself into thinking you can take one brand of paint and have it matched by another paint company!  Even the same brand of paint being tinted by a "Box Store" will have very different results. We know because we have our own spectrometers and can tell the difference in a second.  Even taking a paint sample to a different paint company and having them match it with a "digital color matcher" cannot work.  The bases, tints and the ingredients are always changing.  It is best to see the actual painted canvas or a sample of the paint rolled on a wall.  Remember, you will need two coats of paint and perhaps a primer over dark colors to get the real depth of color from the paint film.  Many times we have to titrate a paint to give them just the depth of color they are looking for.  Many of our Coastal Colors come from the preparations for our clients!
Please give us a call and see what we can do for you.
Just Some of Sally's "Coastal Colors"
Over the years "Sally's Coastal Colors" have become a favorite among her clients here in Florida. Sally's Coastal Colors represents thousands of hours of Sally's time developing the formulas and special titrations necessary to arrive at just the right paint colors. Many of her clients have required a special color to match the fabrics and surroundings of their spaces. She is often asked to develop special colors for her clients.
"Sally's Coastal Colors" cannot be found on any "Fan Decks" or "color samples" from any company as they are designed by her alone. Please note that many of the colors found in her collections are Deep Pastels and Midtone Bases which cannot be duplicated by other paint companies. You will note very subtle differences in the tones and hues of these colors on your viewing screens but they are exact spectrometer values from the painted canvases. You can click on each paint sample to open the color in a large "Light Box" for better viewing. Sally has many other paint samples in her collections as well as the ones found below.
Enjoy!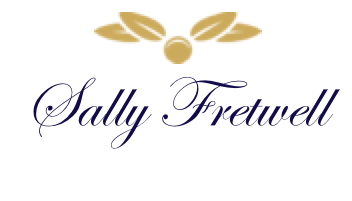 Paint Color Design
Many of the colors on the "Fan Decks" (sample colors) in the box stores and in paint stores are colors that are simply computer generated and not usable wall colors. The "fan Decks" are prepared with INK not real Paint!  Not only that, but there is no way to see the depth of color that 2 coats of paint can offer.  No wonder why paint chips and "fan decks" cause such a problem when you apply the paint on a wall or trim. This is what prompted me to open my own paint stores so I could help my clients get the colors that worked best in their home and office spaces. Many of my clients would try 20 plus colors before they would call me, totally frustrated with the fan deck choices, not being happy with how they looked on their walls.
Doing It Right!  The "Old Fashion Way".
In my store I could re- formulate the colors that my clients liked and make them their very own special palette that worked perfectly in their home. How your home plays with the natural light source makes all the difference in the colors that work best in your space. My customers were able to take REAL painted color home on large (5 gallon) paint sticks and now with 11″ x 14″ samples to see how the colors would look in their home. I often made large special samples for them to use. It worked extremely well, and helped my clients to be empowered by the choices they made. Developing colors that are warm and inviting that work well to bring in the natural light into a space was my goal. The "POWER of COLOR" is real, and can make all the difference in how your home feels. I had the gift to be able to play with the color pigments and create tones that lead me to write books about color and how to look at color in a more empowered way. I created the private label paint because I wanted to alter and have a base paint that was warm in tone to begin with so that when the tint was added the colors would be more inviting and upscale.  Take a moment to look at many of the "Coastal Colors" found in the "Color" Menu above.  Love the colors you live in.
Thanks