Color Consulting in Manatee County
Color Consulting in Manatee County, Florida, is just one of Sally Fretwell's areas. Her 40 years of experience as a colorist and interior decorator can certainly help you with your decisions. Sally developed her own special "Coastal Colors" for Manatee County, which you can see on this web site.  Paint and color consulting in Manatee County, as with all of the surrounding communities, requires a special attention to detail and decor not just paint colors.  Let Sally help you select colors that will bring the light in and enhance your space and outdoor living area.  Furthermore, she can make your home or office space come alive with extraordinary colors in Manatee County, Florida.
Sally Fretwell is an internationally recognized architectural psychologist, color/design consultant, teacher and author. She has assisted a myriad of clients from homeowners to hospitals to create extraordinary places all over the United States and Europe. Author of 7 books, teacher/lecturer for interior designers, decorators and architects, Sally is a premier colorist.  Additionally she has developed over 400 different paint formulas and her own private label paint line.  Sally Fretwell is ready for any type of color consulting in Belleair Beach, Florida. Her professional books on color and decorating such as  Feng Shui Back to Balance was on Amazon's "Best Seller" list for over 3 years.

Residential, Commercial and Paint Designer
Whether you own a residence, an office, a restaurant, or commercial space of any kind, Sally's color consulting in Manatee County will brighten and liven up your space.  She also specializes in children's spaces in Manatee County.   Particular attention is paid towards relaxation and calmness.  Interior Decorating and color pallet work is Sally's specialty.  Just take a look at some of her reviews and testimonials under on the menu to the "Left".  Sally was one of the first people to recognize the value of "NO-VOC" paints over 25 years ago. Most of her clients prefer it, especially those with allergies.  Although she no longer owns her paint stores in the metropolitan areas of Washington D.C, Virginia, and Maryland her color consulting in Manatee County, Florida is just a phone call away.
727.267.3720
Call Sally's Cell Phone!
1.727.267.3720
If we miss you, Sally will call you right back.  ASAP!
Really!..  You spend most of your time in a home or a place of work.   Color is everything.  Why wouldn't you spend a little time and make the colors of your space exactly what you wish.  Most people have no idea what real depth in a color is.  The exterior of the average house is painted about every 10 to 12 years and the interiors get painted even less.  It does not matter if you are in a home, condominium, or townhouse. Your office, waiting rooms, conference rooms, schools, and much more, all deserve to be warm and inviting colors that are relaxing but also bring the light into your space.  Light is everything. Use it!
The most important wall is the ceiling. Don't use the typical "Builder White", that is put on ceilings and trim.  Use colors with depth, feeling, and warmth.  "The Power of Color" should be pervasive in your surroundings and most of all, it should bring you peace and draw upon the natural light itself.  We can help you realize those colors and with the right colors in a home or commercial space, you a have the ability to expand your area and create and upscale look.   More than that, you will begin so see the real difference in paint depth of color, and bases, different paints and why they cannot achieve what you expect.  Showing you real hand painted color canvases with the actual paint allows you to see the real color in your space.
Doctors and Therapists Offices
Chairs, Sofas, Tables, Desks

Cabinets, Flooring, Tile, Countertops

Upholstery, Out Door Funiture
Sally will often "FaceTime" or "SKYPE" many of her clients,
especially if they are in different states, International or
just need a helping hand in a home, store, or condominium.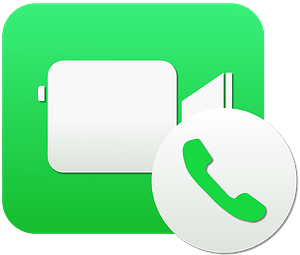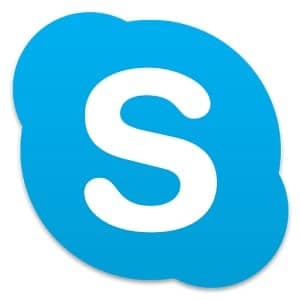 Color Consulting in Manatee County
If you are concerned about large bills for decorating and consulting services? Don't be! We do not "UP-Charge" for any of the items we might purchase for you. We give you the receipts and you pay it. In fact we offer all of our discounts to our clients and always have.  That includes the cost of Paint which can be considerable. You pay for our time and mileage only! That's it.
Sally Fretwell's Works
Sally has always been inspired by Color in Nature and bringing that color into your living space.  That very problem has prompted her to write 4 professional books on space and color.  She often takes her cameras and special lenses to capture the very pictures you will be viewing in all of her books.  All of the illustrations have been by her hand.  Her children's books on nature, birds, butterflies, and flowers were inspired by her own backyard efforts to provide them with eco-systems. As a  color consultant in Manatee County, and on the Gulf Coast she has developed lots of clients. Her interior decorating often allows her the opportunity to incorporate new ideas and flavors of the town.
Here are a few of Sally Fretwell's Books.. New one on the way!